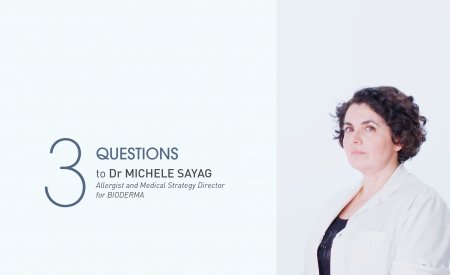 Expert talks
Diseases, treatments and quality of life : explanation and advice from our expert
What are patient's actual skin problems?

Very often, patients see their skin change, with different problems depending on the medical context. Sometimes problems affect only one or two specific areas, and sometimes the whole body is affected. Whether it's dryness, itching, rashes or sores, intensity can be different for everyone and change with time.

 

How is patient's everyday life affected?

Skin problems are on the top of what patients already deal with in terms of their disease. The chemo rashes and diabetic and dialysis itching do weigh on their quality of life. They often feel helpless when dealing with the skin problems, which doctors don't always consider a priority. Patients therefore look for solutions by themselves. Some are lucky and meet health professionals who are involved and help them, but it's not always easy to find good advice.

 

What are the risks if skin problems get worse ? 

When they become too intense or unbearable, doctors can lower doses or momentarily suspend treatment. Fortunately, the effects on the skin go away. Skin conditions disappear quickly when treatments stop, especially with cancer. As for diabetics and patients on dialysis, solutions do exist to help them on a daily basis and soothe their discomfort over the long term. Taking care of skin problems with creams and lotions is a big part of managing a patient's disease and care.
Good to know
58,3%

of patients see these skin disorders as tiresome /painful

1

 
 

75,7%

of patients change their bodily hygiene and care habits

1
1Rose Magazine study in partnership with Bioderma, 218 women suffering from breast cancer