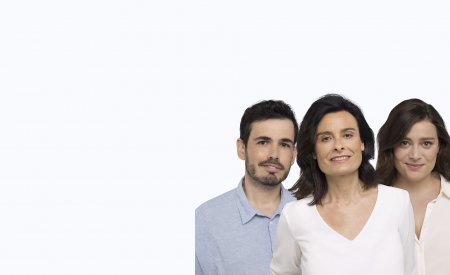 Understand my skin
Did you know ? Skin can be weakened by certain diseases and treatments
Laboratoire BIODERMA has always been committed to helping skin on a daily basis. Sensitive, acne-prone, damaged, atopic… Inspired by Naos' ecobiology principles, BIODERMA product ranges are dedicated to all types of skin, at every age, throughout life. Ecobiology sees the skin as a dynamic ecosystem, changing over time and in constant interaction with its environment. Certain factors can at any moment affect skin negatively: pollution, stress, climate…
Less well known is that illness and medical treatments can also impact and change skin's normal state.
When diseases modify the skin ecosystem
Overall health obviously has an impact on the skin's ecosystem. Some diseases or medical treatments create biological imbalances that can affect different organs.
On the front line, skin is frequently impacted by certain pathologies or treatments. This is the case with diabetes, dialysis and cancer treatments in particular.
BIODERMA has long been committed to helping patients
For years, BIODERMA has taken action for skin weakened by disease-related side effects. We have developed several partnerships with key players in health, supporting research, improving prevention, helping patients during their hospital care… In 2020, a new public-private partnership was established in and around the city of Lyon, France, between BIODERMA, the Cancer Institute at the Hospices Civils de Lyon and the Lyon Auvergne Rhône-Alpes Cancéropôle cancer hub to improve care for skin side effects related to anti-cancer treatments.
A new product that is part of the MEDI-SECURE approach is currently being clinically tested as part of this partnership. Results are expected in early 2021.
BIODERMA, a skin expert innovating for skin weakened by certain treatments and diseases
These patients with weakened skin are looking for adapted solutions and yet can't always find them… So BIODERMA decided to go further in its commitment, by making available to them for the first time dermo-cosmetic products that take into account their imbalanced skin ecosystem, destabilised by disease or treatments. BIODERMA's innovation is the new MEDI-SECURE approach. Drawing on its expertise, BIODERMA is helping to provide better daily care for weakened skin, and improve patient quality of life.
Skin changes after chemotherapy and radiotherapy, diabetic skin conditions or kidney disease and skin conditions? 
"The more treatments we have, the more side effects we have"
Lina, 49 years old. Breast cancer, 5 years ago
"I just want a product made for my problem, that is recommended and safe, above all"
Ariane, 26 years old. Diabetic, since 4 years
"You just have to deal with it, but if you keep going on like that, it's not easy"
Julien, 32 years old. Dialysis, since 5 years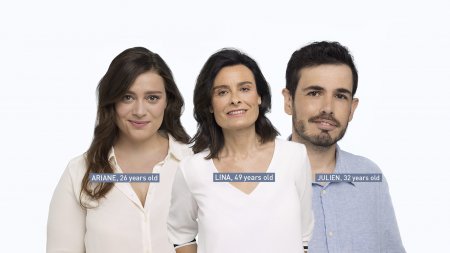 Based on actual patient experience, the MEDI-SECURE approach has been perfected by taking into account their real needs. Lina was treated for breast cancer, Ariane has type 1 diabetes and Julien receives dialysis three times a week. All three tell the story of how their illness or treatment changed their skin. Through the course of their care, they have met health care professionals who have helped them find solutions to live better.