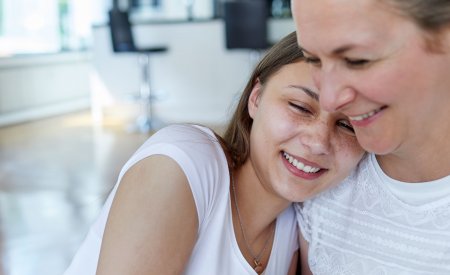 Daily advices
Help your teen survive pimples
My teen has problems with oily skin.




How can I help?
Let's be honest. It's not easy living with oily skin problems and pimples, especially when you're a teen, want to be attractive, and your friends have perfect skin… Psychiatrists all say that adolescence is often a delicate period when self-image is being developed. Having shiny skin and blackhead all over your face doesn't help! You often feel left out, even rejected. It's hard meeting other people's eyes.
Stay alert
As a parent, you need to be present and reassure your teen about his image. Even if 80% of adolescents have oily skin, your child is feeling fragile. Self-image has never been more important than it is now. From selfies with friends to posts on social networks, kids always have to look their best and are always comparing themselves with others. Keep an eye on your teen if he seems sad, a bit depressed and often alone. Be open and available for him.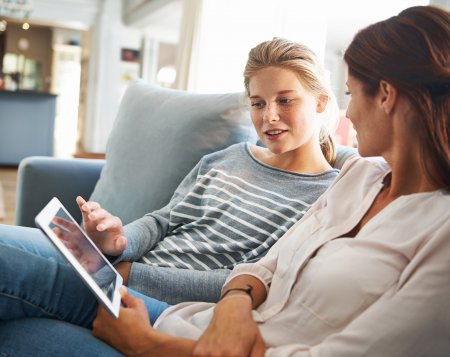 Help your teen win the oily skin war
Explain to her just how important hygiene is in making her skin clean. Make sure she uses Sebium H2O or Sebium Gel Moussant every night before applying any other products. Be understanding about make-up, which can help girls feel better – as long as all the make-up comes off at night. If there are both oily skin and pimples, suggest taking her to a dermatologist to find the right treatment. Your teen needs to see that you hear and understand how she feels.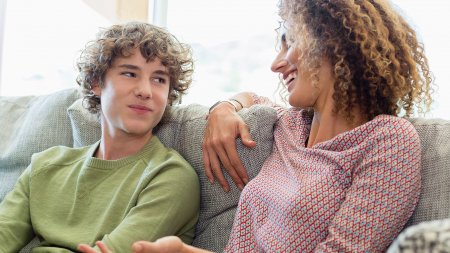 Help your teen get beyond the anxiety
As much as possible, help your teen to put his image, social demands for perfection and rules for standardised beauty into perspective. It's no easy feat escaping from creeping low self-confidence and the psychological stress that are typical of continually comparing himself to virtual, and often inaccessible, models. Encourage him to stop judging himself so harshly and to learn to accept himself. A person's skin is only one minor part of them! We all have our own personality, nuances and intelligence that make up our individuality.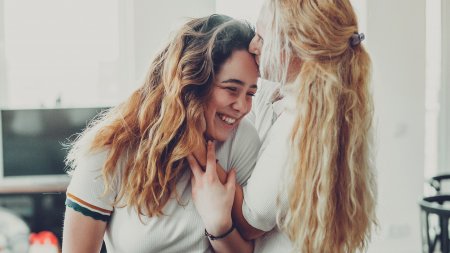 Do tell your teen to go on Instagram, for once!
In the last little while, numerous celebrities and well known people are showing the way with #AcnePositive and #SkinPositivity as an extension of #BodyPositive. Talk about these ideas with your teen. Thanks to #Freethepimple, #RedefineBeauty and #loveyourskin on Instagram, lots of young people are now posting their selfies au naturel, without any touch-ups or make-up to hide their spots. Which doesn't prevent them in any way from continuing their struggle against oily skin problems, proudly and honestly. Remind your teen that no one is perfect, and freeing herself from the weight of other people's judgement is the best way to restore her self-confidence.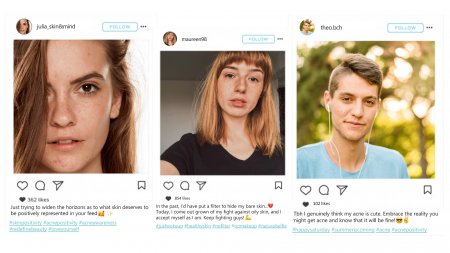 Self-image and self-esteem are closely linked.
Self-esteem can be defined as the more or less positive feeling that everyone has about themselves, or about how they think of themselves (Bariaud and Bourcet, 1994). The psychiatrist Christophe André defined self-esteem as a fundamental ingredient of personality, located at the intersection of the three essential components of the SELF: behavioural (ability to act), cognitive (our view of ourselves) and emotional or affective (which depends on our base mood and is largely influenced by it in return).