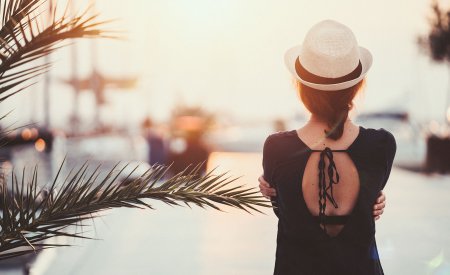 How to take care of your atopic skin when it's very hot?
Sticky, heavy, slow absorption… A thick emollient is the last thing you want to apply when the air clings to you in the heat.
Whether it's a beautiful summer day or you live in a tropical climate and the heat is present all year round, the problem is the same: 'Can't I skip the cream today?'.
This is a real problem of compliance, that is to say, of the respect of atopic dermatitis treatment on a daily basis.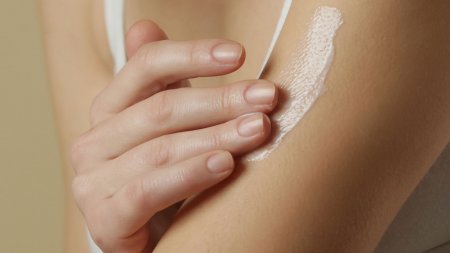 The basic treatment for atopic skin is to moisturise and moisturise some more
Because atopic skin does not fulfil the barrier role it is supposed to play: it is porous, it has holes in it, allowing allergens and irritants to penetrate instead of preventing them from entering.
To take care of very dry, irritated to atopic sensitive skin, the doctor says: " Apply cream everyday all year long without exceptions!"
Atopic dermatitis symptoms are heavy: itching, skin irritation and discomfort, having a huge impact on patients' quality of life.
This trend of genetic origin is further aggravated by environmental factors such as:
The cold

Pollen

Heating

Dust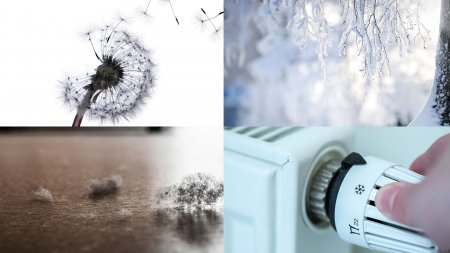 Daily cream makes a real difference
The best solution to fill these holes is to apply an emollient on a daily basis, in combination with dermocorticostereoid during flare-ups, alone outside of flare-ups. It will strengthen your skin barrier and space out flare-ups.
By sticking to this routine, you will make a real difference to your skin but also to your quality of life. Itchy skin will disappear and the whole family will sleep much better.
It sounds simple, but in reality, it is very complicated to comply with this essential gesture. Indeed, there is only 30% [1]compliance in the treatment of atopic dermatitis mainly due to lack of information or false beliefs. And it is even worse when climate is not working in our favour.
[1]Aubert H, Barbarot S. No adherence and topical steroids. Ann Dermatol Venereol, 2012
One of the biggest false beliefs in atopic dermatitis is that it is often associated with cold. However, eczema can flare-up in both tropical and temperate climates. A Mexican study carried out in 2018[2] has shown that atopic eczema is common among children in all industrialized countries, whatever the climate.
In addition to temperature, humidity also seems to be an important factor. Hot and dry countries are therefore just as concerned as others.
[2]Sanchez J. Sanchez A. Cardona R. Critical review of ISAAC – Rev Alerg Mex 2018; 389-399
Further aggravating factors:
1/ Perspiration
2/ Temperature changes
3/ Pollution peaks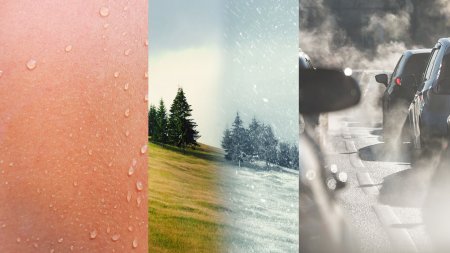 However, there is no adapted offer today on the market. No matter what the dermatologist says, it is not pleasant to have to apply a thick emollient in the heat. Too rich, too long to absorb, making the skin sticky and therefore difficult to dress, there are many reasons why it's easy to give up applying it regularly.
It is also a matter of preferences
Apart from climatic conditions, some patients simply do not like the balm textures and would prefer a lighter and fresher one.
Every seasons, all around the globe
Eczema has no favourite time or place to appear: it occurs everywhere and in all weather conditions. The basic daily routine recommended by dermatologists for applying an emollient must be followed all year round, even when temperatures are high.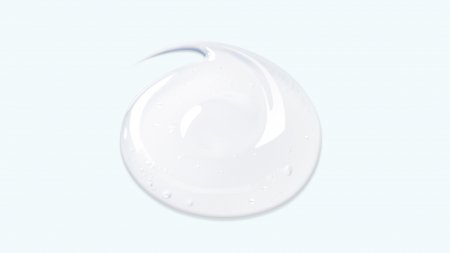 When efficacy meets sensoriality
That is why Laboratoire BIODERMA developed Atoderm Intensive gel-crème, the intensively anti-itching ultra-fresh nourishing care. It is the first daily soothing care adapted to atopic patients' needs during warm seasons, and in humid or tropical climates.
Atoderm Intensive gel-crème offers a revolutionary texture combining sensoriality & efficacy, that leaves an immediate feeling of freshness on the skin while ensuring a powerful replenishing benefit. Its light, non-greasy and non-sticky texture allows an immediate use of clothes thanks to its fast absorption. A real texture innovation matching with patients' daily life and environment!