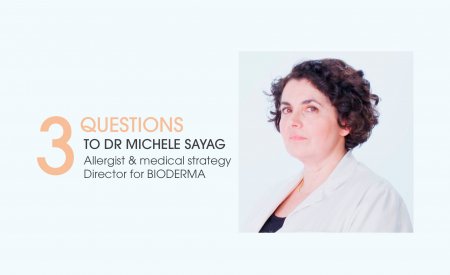 Expert talks
Topical depigmenting treatments : explanation and advice from our expert
To limit the risk of relapse, not only should you use adapted photoprotection, but a depigmenting cosmetic treatment used in relay is also strongly recommended.
1. Why are topical dermatological depigmenting treatments aggressive to the skin and why are they only used a few times a year?
Some depigmenting medications are irritating to the skin, such as hydroquinone, retinoic acid or AHAs. Indeed they can cause feelings of dryness, feelings of heat, tingling and redness. Other ingredients such as the corticosteroids found in the Kligman trio should not be used for a long period of time to avoid certain side effects such as couperose or acne.
2. Why is it necessary to use relay treatments?
After a depigmenting treatment, the risk of relapse can unfortunately happen in the mid to long term. It happens with the reappearance of dark spots or an increase in their intensity and is due to sun exposure.
Indeed, with the arrival of sunny days, we do not tend to protect our skin from the sun's rays. However, these rays will accentuate the appearance of spots that had previously disappeared with treatments. Don't forget that the skin is affected by the sun's rays, even on overcast or cloudy days.
3. Pigmentbio C-Concentrate is recommended as a relay treatment. Can it also be used on its own? 
C-Concentrate serum can be used on its own in cases of recent mild to moderate melasma (pregnancy mask), epidermal or dermo-epidermal.
It can be used in cases of mild to moderate lentigines (age spots or sun spots), and also in cases of post-inflammatory hyperpigmentation such as pigmented acne scars of recent appearance.
Finally, it is generally used to unify and lighten the complexion.
To demonstrate its efficacy when used alone, Pigmentbio C-Concentrate has been tested on  41 patients with melasma with very good results after one month of use*. 
*Clinical study on melasma patients during 5 months. 55 volunteers - Brazil. Picture analysis.