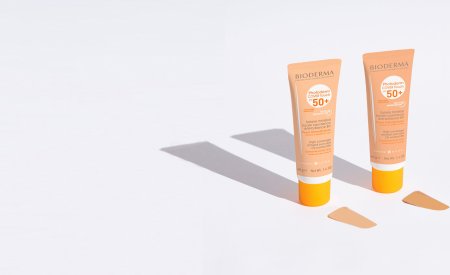 Solutions & Treatment
Innovation : Photoderm COVER Touch SPF 50+
Full coverage and breathable mineral suncare
At last! There is now a sunscreen that is specifically adapted to both covering up and protecting combination to oily and acne-prone skin from the sun.
Tailored to protect, beautify and respect your combination to oily skin
The Photoderm COVER Touch SPF50+ innovation is a sunscreen that provides high sun protection, a mattifying texture and full coverage, and lets your skin breathe. It's available in two shades, to match your skin tone as closely as possible.
Breathable technology
Photoderm COVER Touch SPF50+ uses a breathable formulation  technology. During application, the cream transforms into a powder on your face, as the volatile base evaporates upon skin contact. Mineral powders, pigments and sun blockers disperse perfectly across your face. Microscopic spheres create a lightweight, even and breathable mesh where air circulates freely.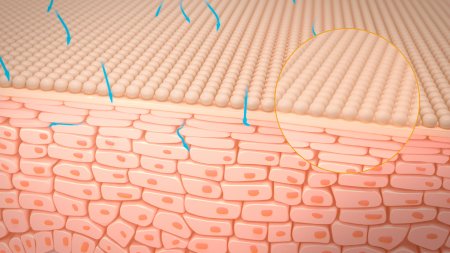 Protects skin from sun and visible light
100% mineral sunscreen forms a comprehensive shield that reflects all UVA and UVB rays and visible light. The Cellular BioprotectionTM patent also preserves and stimulates your skin's powerful natural defence mechanism against the sun.Acting like a biological trigger, it awakens your skin cells to boost your own protection against UV rays.
Photoderm COVER Touch SPF50+ is also water resistant and doesn't rub off. It remains effective in high temperatures and humidity, and throughout the day's activities.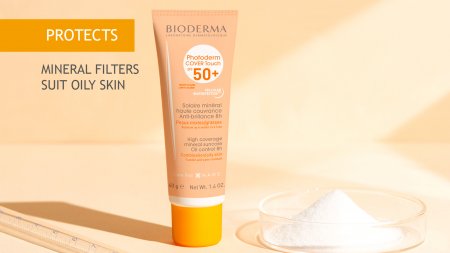 Beautifies with maximum coverage and no shine
A high concentration of mineral pigments ensures spots and pimples stay out of sight. Dark spots, acne scars and inflamed blemishes are covered up, and overall complexion is corrected and smoothed.
Powders absorb, mattify and control shine for eight hours, without looking caked on or heavy. The skin is sublimated thanks to the covering and transfer resistant finish.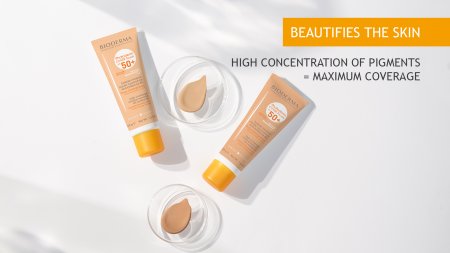 Respects combination to oily skin needs
Non comedogenic and free of oil, Photoderm COVER Touch SPF50+ contains the FluidactivTM patent.
The combination of active ingredients mannitol and propyl gallate has strong antioxidant properties that help to reduce blemishes by naturally regulating sebum quality. Sebum stays fluid and free of oxidants, preventing pores from getting blocked and limiting imperfections creation.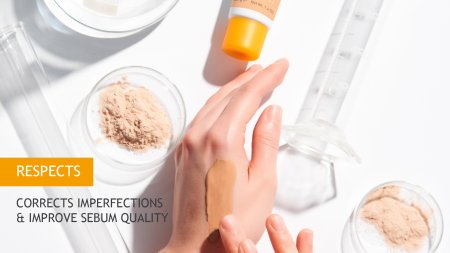 During lab trials, testers were in agreement that Photoderm COVER Touch SPF50+ smoothed their complexion and let their skin breathe, while also protecting it from sun and visible light exposure.
How to apply Photoderm COVER Touch SPF50+
Use daily on clean skin after moisturising. For a smoothed complexion and matte finish that blends perfectly and doesn't look like a mask, spread Photoderm COVER Touch SPF50+ from the centre of the face to the edges. You can use a blender or make-up brush to perfect the texture.
Apply to face and neck uniformly and generously.